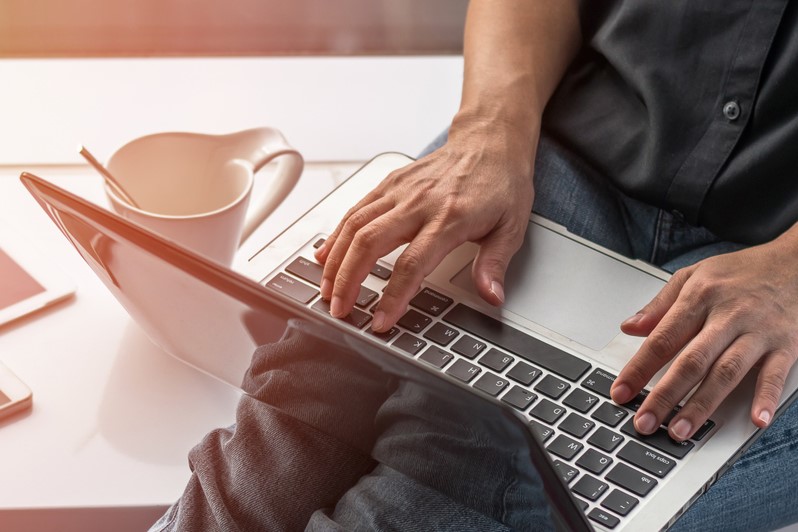 Buy a Car Online at Walt Massey Nissan
Sometimes the traditional car buying experience just doesn't fit into your plans or your schedule. If you're in need of a new vehicle, consider a new kind of car shopping, too! Walt Massey Nissan has just the thing for you: a comprehensive online car buying experience you can enjoy from the comforts of your own home.
We are happy to be able to offer all of the tools and services necessary to guide our valued customers through the process of finding their ultimate new or used vehicle, securing a great auto loan, and claiming remarkable savings – all without setting foot on our dealership lot!
It's just one of the ways we're ensuring that everyone who shops with our Andalusia dealership gets top-of-the-line service that's tailored to their unique set of needs and preferences. Don't think that shopping online means you're on your own, either – our friendly team members are standing by to answer your questions and provide valuable information at any point in your shopping journey. We're just a phone call or an email away, and we're happy to help.
Ready to get started? Below, we've laid out the details about our easy, streamlined online car buying process and how you can achieve the simplest and most rewarding vehicle purchase ever.
Find Your New or Used Car
When you arrive at a dealership, your first step is usually to stroll the lot and check out the vehicles that catch your eye. Moving this step to our website makes it even easier, because you can use our handy search filter to narrow the field right off the bat. Search by make and model, price range, body type, and other factors that matter most to you, and you'll end up with a focused list of all the vehicles we have in stock that meet your needs.
Whether you're seeking a brand-new Nissan or a high-quality pre-owned car, truck, van, or SUV from any number of other popular brands, you're sure to find amazing options when you browse our online inventory. New or used, they're all priced to sell fast, with spectacular savings opportunities around every corner.
Need a closer look as you pare down your list? Our associates can arrange for a virtual vehicle walkaround, giving you a better view of the interior, the exterior, and even under the hood so you can see what you need to see before you decide if a particular vehicle belongs on your list.
Once you've found what you think is the perfect pick, you'll no doubt want to get behind the wheel. Walt Massey Nissan makes this part a no-brainer, too! We can arrange to bring your favorite vehicle right to you for an at-home test drive. You'll get that firsthand experience behind the wheel and still never have to venture far from home!
Online Auto Financing
Ready to get your financing in order? It's easier than you think! With our virtual finance department, all the tools you need are right at your fingertips. And as always, if you need assistance or advice, our experts are ready to offer it, so contact us for quick and reliable responses to your questions.
Right on our website, you can find out how much your trade is worth, get a customized quick quote on the vehicle you're looking to purchase, learn more about our many savings opportunities, and apply for financing. The credit application is secure and confidential, and our trusted team will use it to secure fantastic auto loans on your behalf. They'll then contact you to discuss the terms and details of each offer and help you determine the best financing plan for you!
Auto financing doesn't get easier than that – and our way eliminates the stress and anxiety you might associate with the process in general.
Your New Vehicle, Delivered
Once you've found and financed your ultimate new or used vehicle from Walt Massey Nissan, you're probably going to be all too eager to get the keys in hand. We've got you covered! Our team can arrange for convenient home delivery of your new car, so all you have to do is sit back, relax, and wait for it to come cruising into your drive! We will bring any final paperwork that needs to be signed and then hand over your keys for a happy conclusion to your online purchasing experience.
We can't wait to show you how simple and rewarding it can be to buy your car online from Walt Massey Nissan. Start browsing now!