The Stylish and Value-Loaded Nissan Altima in Andalusia, AL
It may seem that SUVs have taken over the entire automotive industry. But there is still a strong demand for well-rounded family sedans – and Nissan offers one of the best.
The Nissan Altima is a popular midsize car for many reasons, and it is gearing up to continue its reign into the foreseeable future. Not only does it offer a refined and upscale interior, but it also has a spacious cabin, plenty of safety and tech features, and a surprisingly affordable price tag.
And when it comes to style, the Altima easily sheds the stereotype put forth by boring family sedans. Its dynamic, flowing lines and aggressive stance make the Altima stand out with plenty of sporty appeal – leaving its vanilla rivals in the dust.
When you're ready to explore the Altima in all its glory for yourself, you'll want to check out the ones we have in stock at Walt Massey Nissan. Our sales associates are Nissan brand experts, so they will be able to answer all of your questions as they help you narrow down your options to the perfect vehicle for your needs, desires, and budget.
Read on to learn more about the Nissan Altima and all the ways it can improve your driving life. Then, when you're convinced this is the car for you, head over to our conveniently located Andalusia dealership to get behind the wheel of your favorite Altima for an exciting test drive and find out all the ways you can save! Our Nissan dealer proudly serves drivers throughout the Andalusia, AL area, including Brewton, Evergreen, Enterprise, AL and beyond.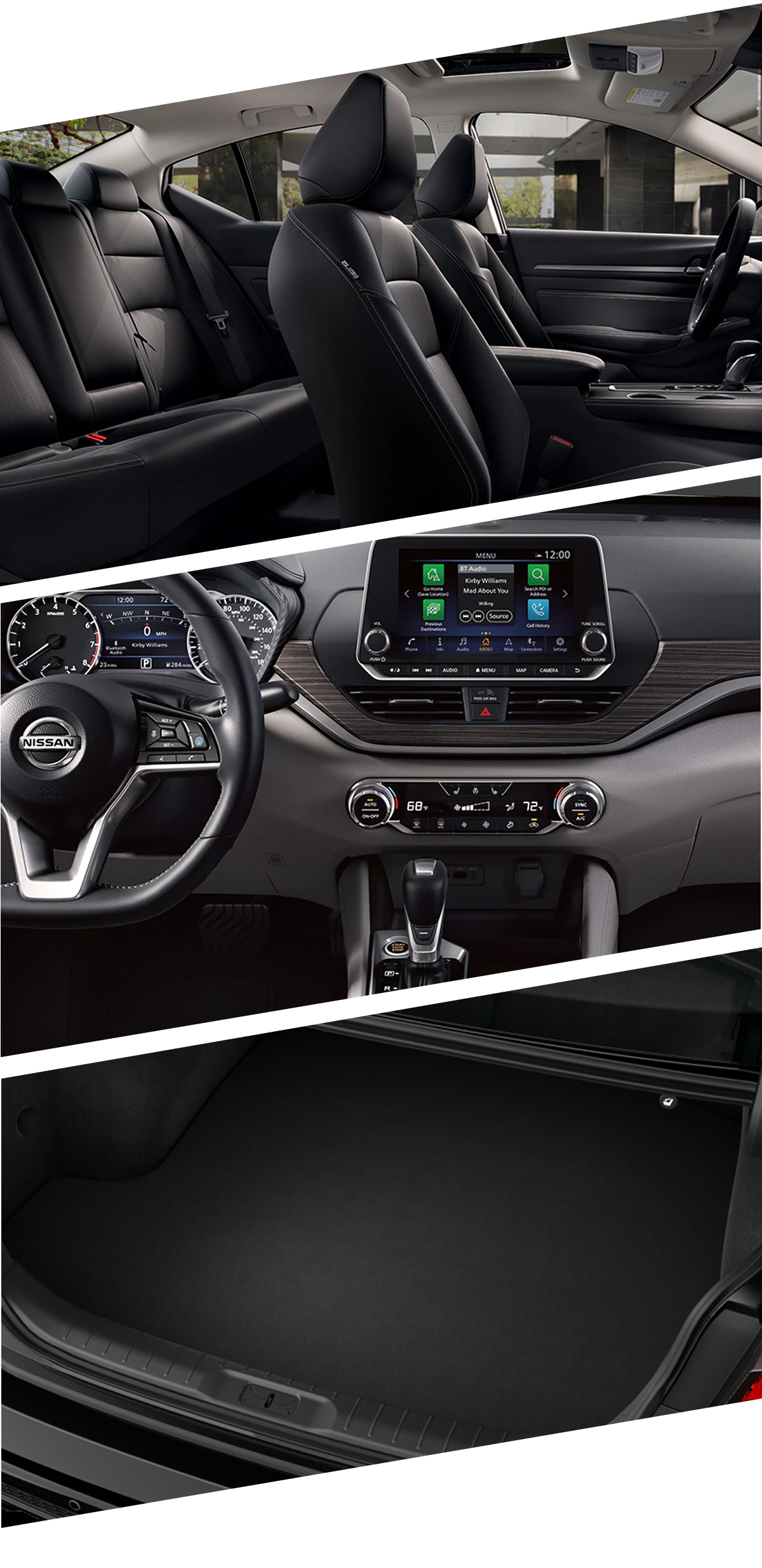 What's New in the 2021 Nissan Altima?
The 2021 Nissan Altima is an incredibly well-balanced midsize sedan that combines value, quality, practicality, and style. The popular car introduces a new package for the latest model year; the SV Premium package gives you an expanded array of safety features, a sunroof, heated front seats, and more. Among the five available trims of the 2021 Altima, you're bound to find one that offers your perfect blend of infotainment features, comfort and convenience amenities, and safety equipment. You'll also love the inherent value of the Altima, evident both in its attractive price tag and its outstanding fuel economy. Factor in the energetic engine lineup and the composed and cushioned ride quality, and you've got a midsize sedan that's ready to take you everywhere you need to go in unbeatable style and comfort.
A Brief History of the Nissan Altima
The first incarnation of what is today's Nissan Altima was introduced in the early 1990s as the Stanza Altima. Over its first decade, this reliable and value-infused midsize car gained a loyal following and enjoyed steady growth in sales.
Along the way, the car shed the "Stanza" and underwent many upgrades as it evolved to accommodate changing driver needs and expectations. Improved comfort and convenience amenities, technology updates, and enhanced safety equipment added to the Altima's appeal and helped it gain ground in the midsize sedan class.
Maintaining its stronghold in the segment today, the Nissan Altima continues to appeal to drivers seeking the ultimate blend of value, offerings, and reliability.
Buy or Lease an Altima at Walt Massey Nissan
The best way to get to know the Altima and find out if it's the right car for you is to check it out in person. Walt Massey Nissan is your go-to source for amazing deals on new Nissans and used vehicles near Enterprise and Opp, AL. We've got a fantastic selection for you to explore as well as a friendly and knowledgeable team of sales associates and financing experts who are ready to help you find your perfect new ride and get an irresistible deal at the same time!
Browse our online inventory and then hurry in when you've found a model you'd like to take a closer look at. We can't wait to show you how easy, fun, and rewarding it is to buy or lease a vehicle from a dealership that puts you first every step of the way!