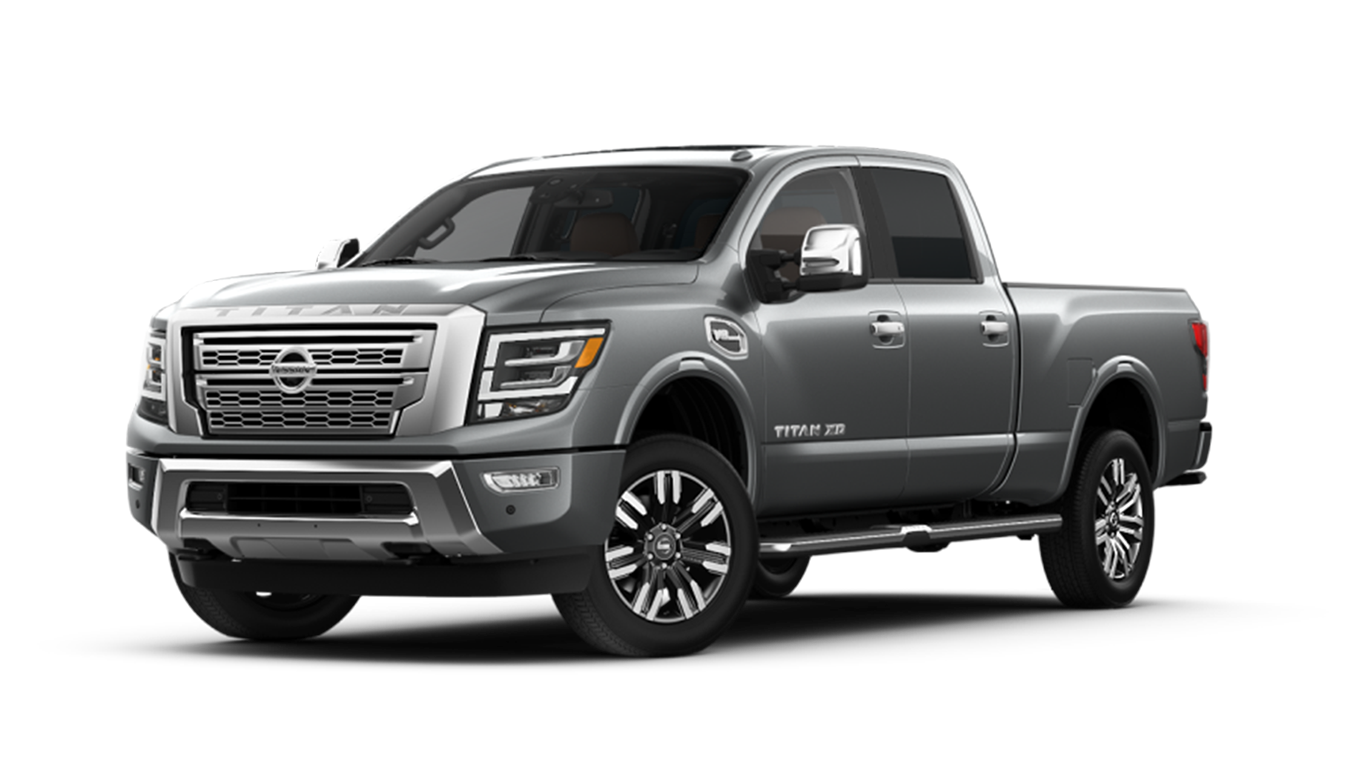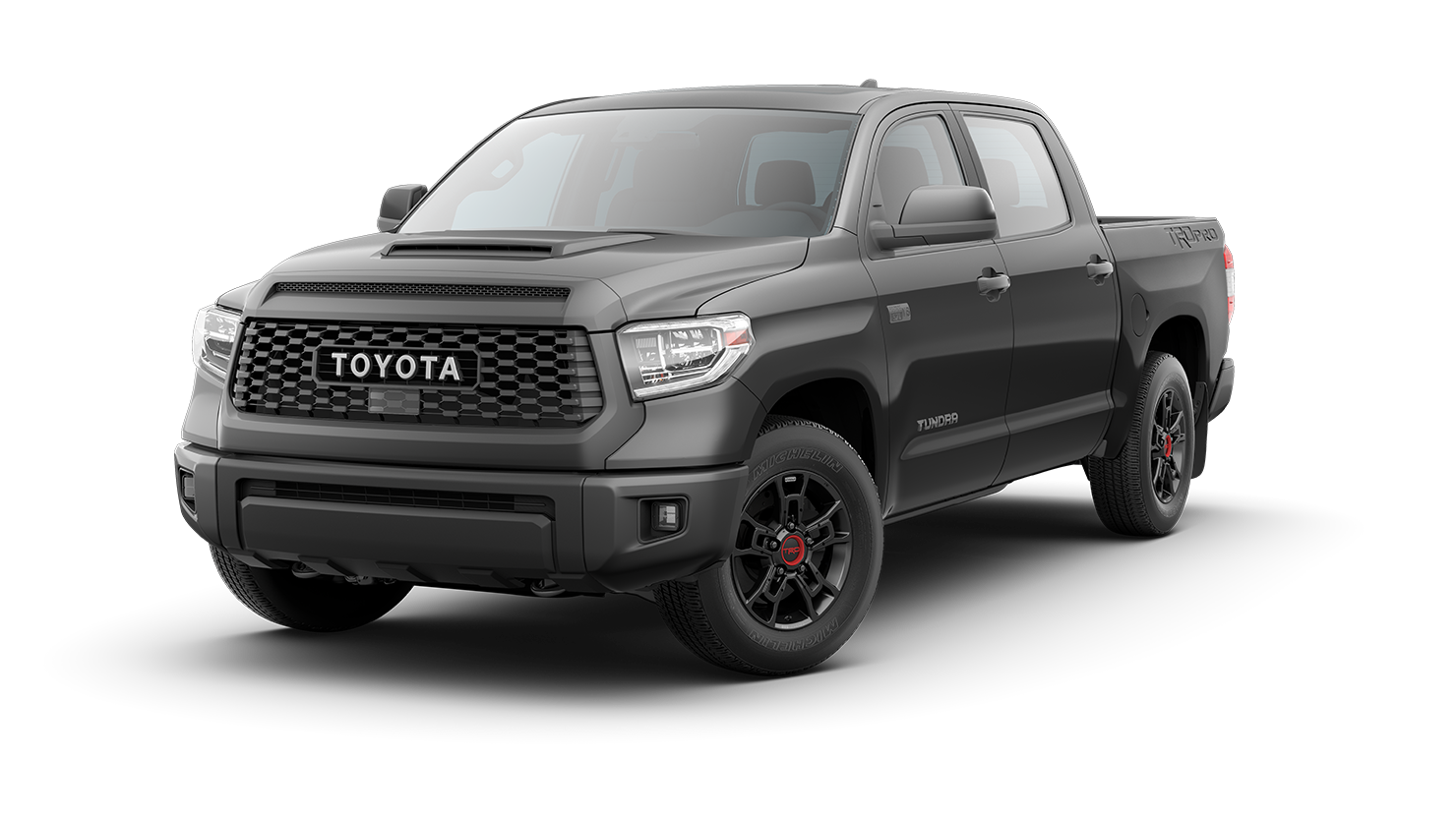 2021 Titan vs. 2021 Tundra in Andalusia, AL
A good truck doesn't have to be hard to find. When. You shop with us at Walt Massey Nissan in Andalusia, AL, and you can get into the right vehicle and drive something reliable, comfortable, and high-performing. The Nissan Titan is one of these models. Many shoppers in Andalusia considering this truck also look at the Toyota Tundra. It is helpful to evaluate both vehicles, so you can make a decision you feel good about.
Interior Comparison
The first thing you notice about a truck might be what it looks like on the outside, but the 2021 Nissan Titan offers a lot on the inside as well. To begin with, it gives you 41 inches of headroom, 60.8 inches of hip room, 41.8 inches of legroom, and 63.3 inches of shoulder room in the front seats. In the rear, the passengers will have 40.4 inches of headroom, 60.3 inches of hip room, 38.5 inches of legroom, and 63.6 inches of shoulder room. Compare this with the Toyota Tundra, which offers less headroom to its drivers: 39.7 inches. There is also less headroom in the back for passengers: 38.9 inches.
The Titan vs. Tundra comparison should also involve a look at the comforts and conveniences. For long drives and daily trips around town, you need to feel at ease at the wheel or as a passenger. The 2021 Nissan Titan has adaptive cruise control, keyless ignition, power steering, an overhead console with storage, a tilt and telescopic steering wheel, a rearview camera, interior air filtration, and dual-zone front climate control. The 2021 Toyota Tundra has some nice features, but it lacks keyless entry and only has single-zone climate control rather than dual-zone control.
Nissan Titan Interior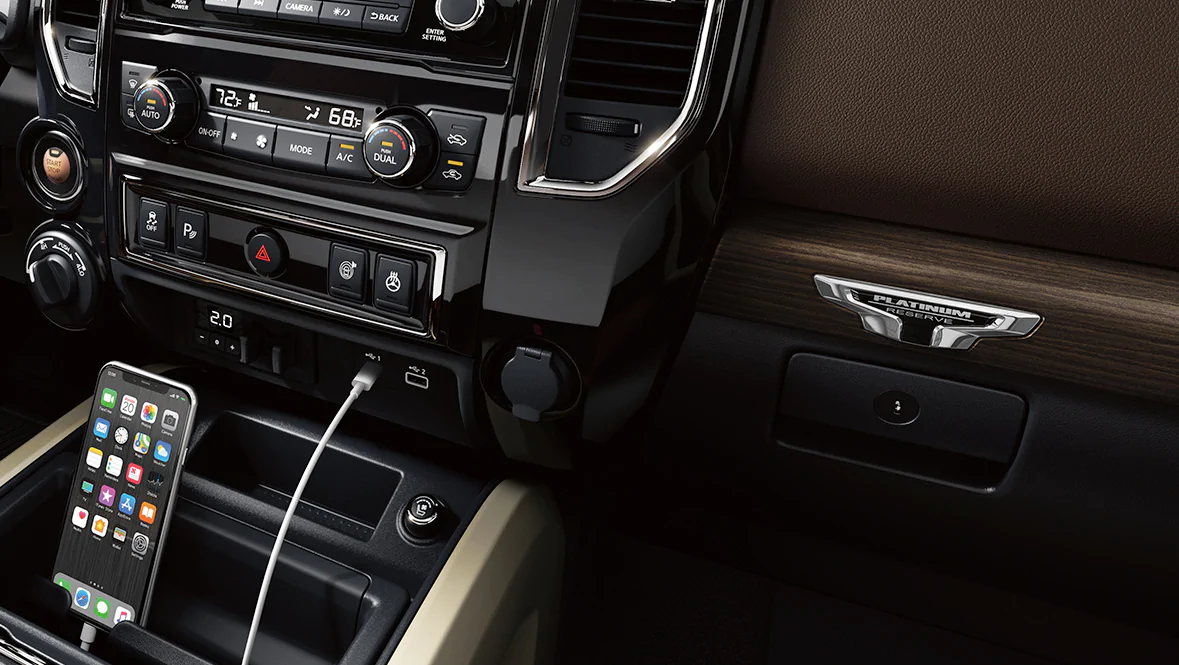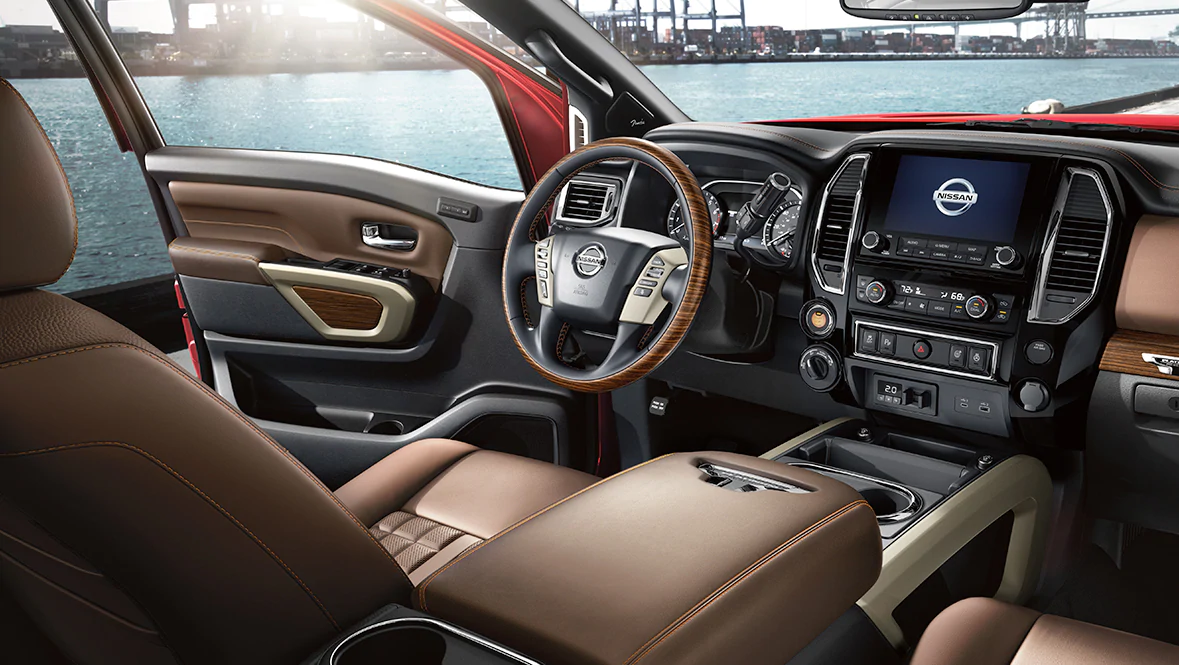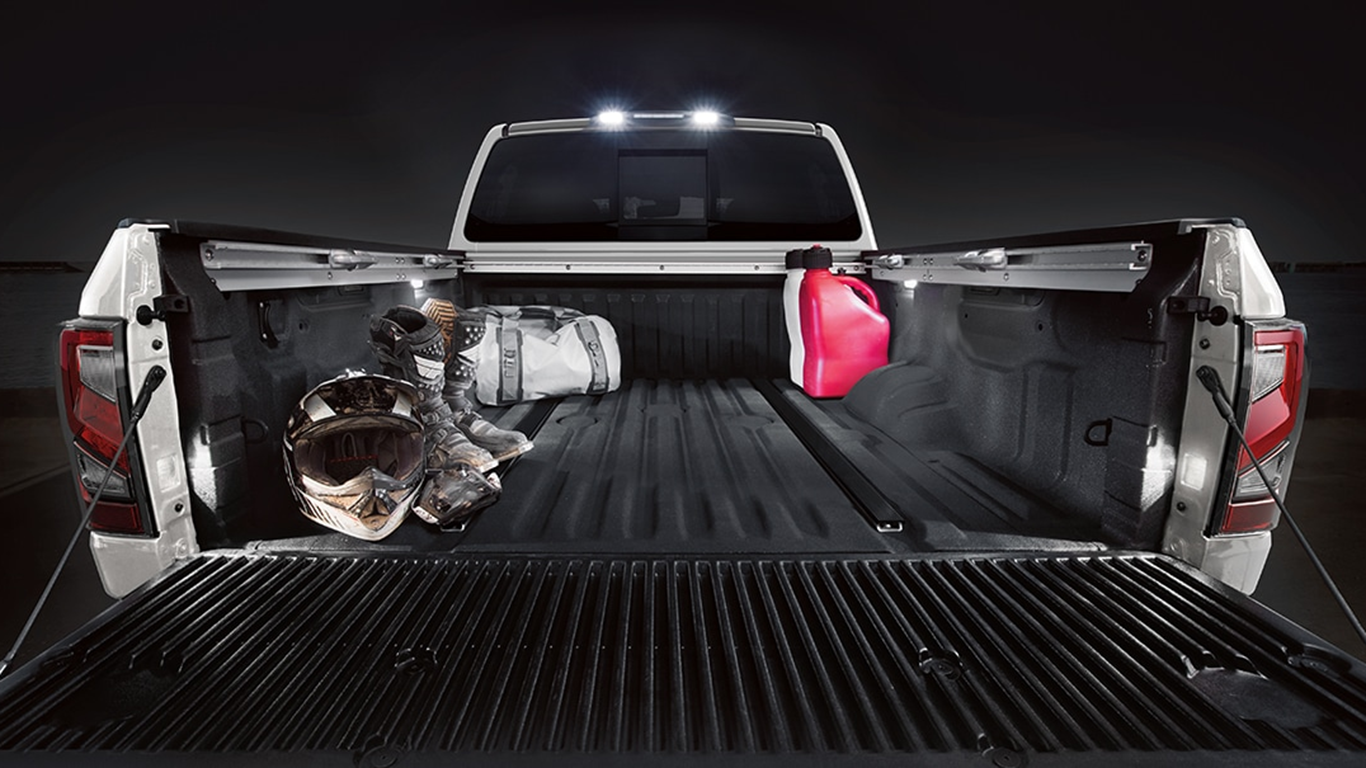 Toyota Tundra Interior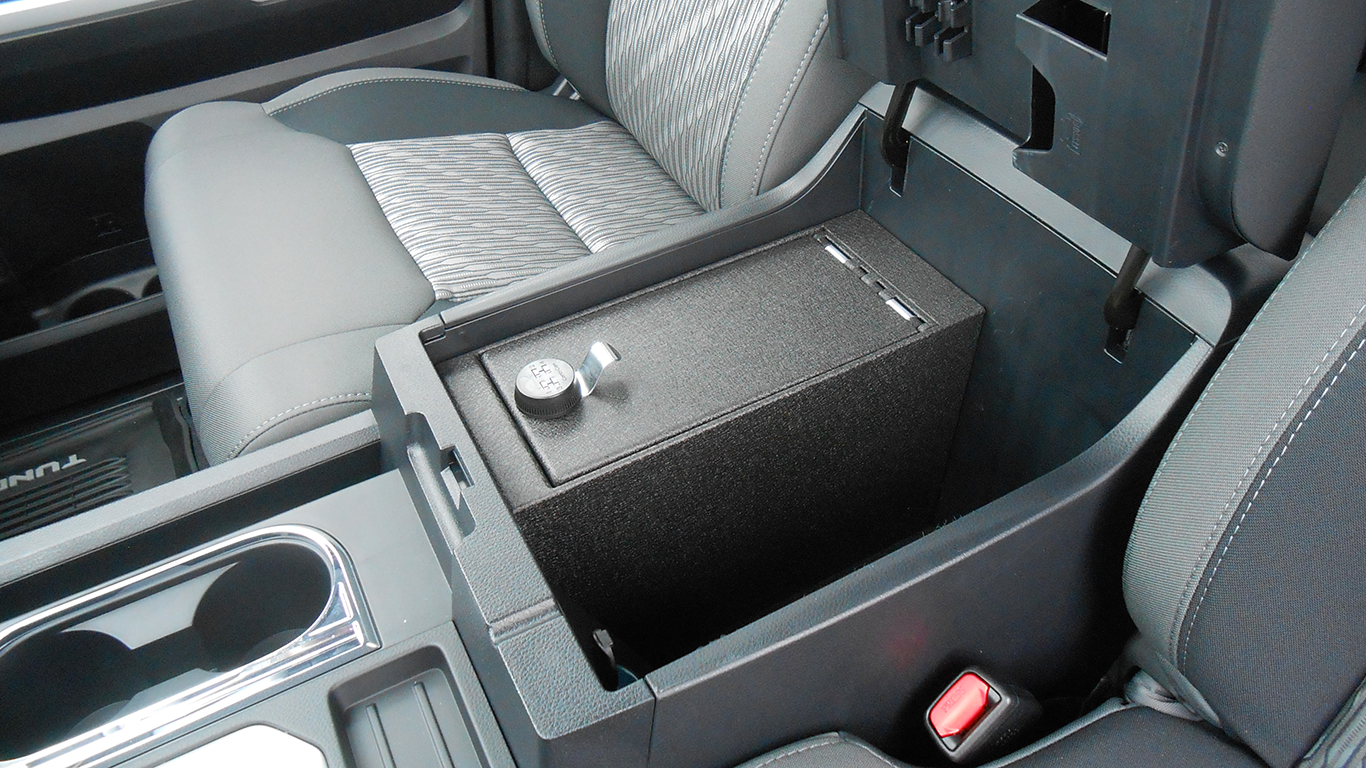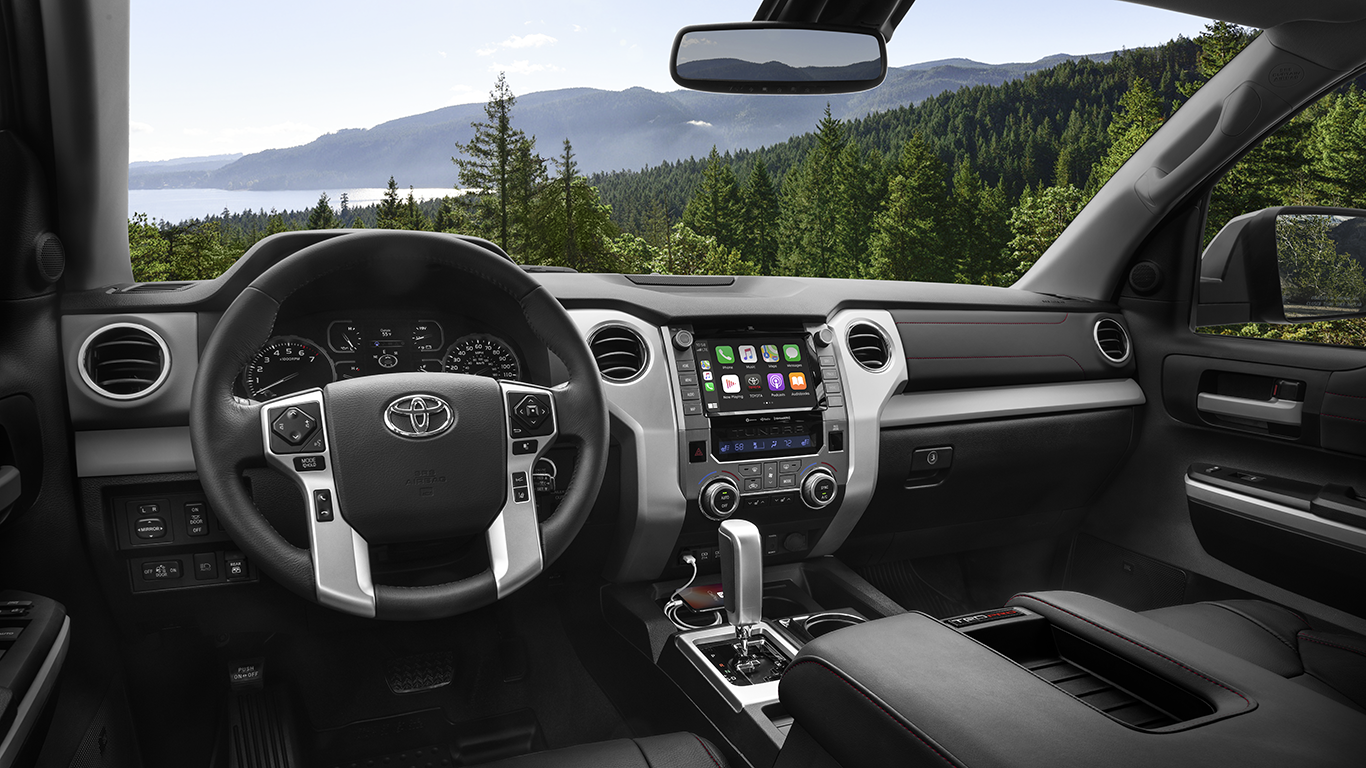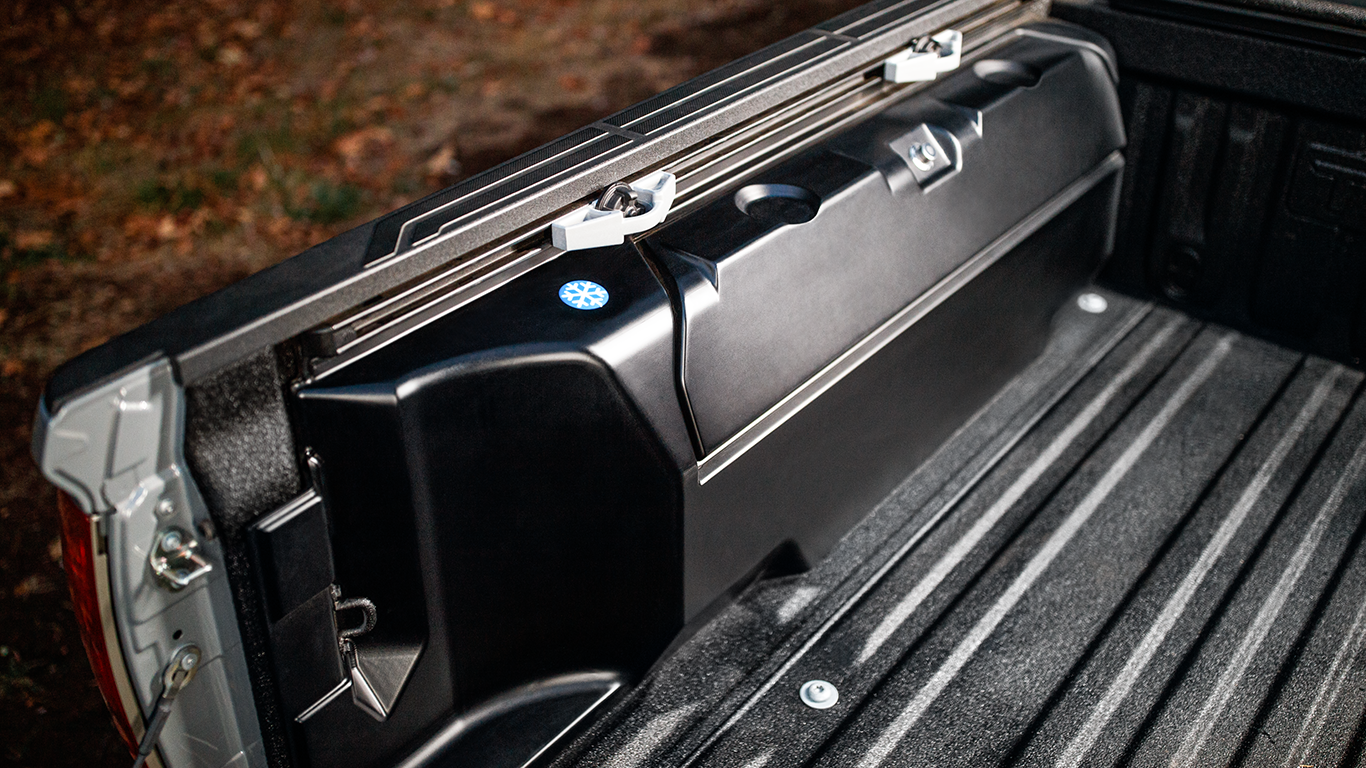 Performance Comparison
The best truck will always open eyes with a powerful engine. Your truck needs this feature to be up for the challenges of the road and tough duties, such as hauling and towing. The 2021 Nissan Titan will not let you down in the area. It has a 5.6-liter, 32-valve V8 engine. It puts out 400 horsepower at 5,800 rpm and 413 pound-feet of torque at 4,000 rpm. The 2021 Toyota Tundra is definitely no slouch when it comes to engine performance. It also has a 32-valve V8 engine. It doesn't quite generate the horsepower and torque of the Titan, as it has 381 horsepower and 401 pound-feet of torque.
The 2021 Nissan Titan also wins in the battle between fuel economy. This is good news if you plan on using your truck for day-to-day city driving.
Safety Features Comparison
Walt Massey Nissan has a wide selection of vehicles. When you're in the market for a truck, you want to make sure it provides all the right safety features. You need protection while you drive in Andalusia, AL, and in other places. The 2021 Nissan Titan does a great job of keeping you from harm and minimizing the chances of you being in an accident. It comes with dual front side-mounted airbags, front and rear head airbags, stability control, tire pressure monitoring, traction control, four-wheel antilock brakes, emergency brake assist, a rear center three-point belt, rear door child safety locks, and front fog lights.
You can also feel safe in the 2021 Toyota Tundra. However, it lacks a few elements that the Titan boasts. The Tundra doesn't have an LED headlamp and blind-spot warning, which come with the Titan.
Find the 2021 Titan in Andalusia, AL
"Which is better: Nissan vs. Toyota?" has long been a debate that vehicle shoppers have. When you visit us at Walt Massey Nissan in Andalusia, AL, you can check out the 2021 Nissan Titan and see for yourself what this model offers. It is the right choice when you want the ideal truck in terms of power, reliability, safety, and comforts. Stop by today and take the 2021 Titan for a test-drive.