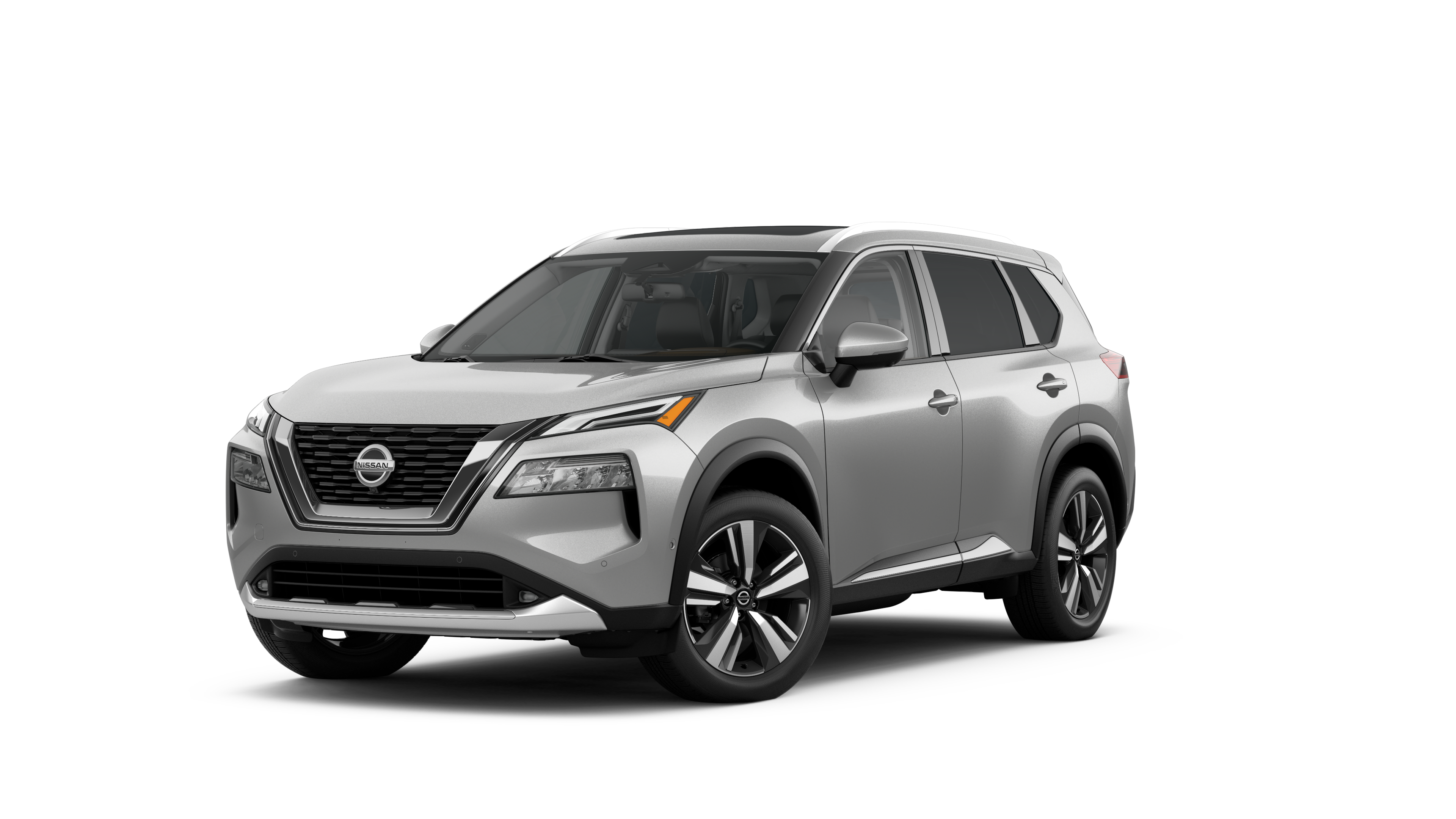 Discover the 2021 Nissan Rogue in Andalusia, AL
Though the Nissan Rogue has been popular since its 2007 debut, a redesign for the 2021 model year has positioned this compact SUV to be more popular than ever with daily drivers and critics alike. Inside and out, everything is new for the 2021 Rogue, with highlights including new standard driver assistance features, an upgraded infotainment bundle, and a semi-autonomous feature that allows you to sit back and relax inside of the Rogue's luxurious cabin.
If you're ready to learn more about the 2021 Nissan Rogue, contact us today at Walt Massey Nissan. Any of our staff would be glad to tell you more about the trim levels, features, and capabilities of the 2021 Rogue. You can also start your search for your perfect Rogue model by browsing our available Rogue inventory on our website or in-person at our Andalusia, AL Nissan dealership.
Interior Review of the 2021 Rogue
The Rogue's redesign has left this compact SUV with a cabin that blurs the line between mainstream and luxury at every turn. High-quality materials are used throughout the trim levels with a high-quality cloth in lower trims and both leather and leatherette in upper trim levels.
One of the main focus points for the Rogue's redesign was enhancing the comfort inside the Rogue's cabin. Soft-touch surfaces are plenty, and an active noise-blocking technology ensures that you can drive in peace through Andalusia. Additionally, thoughtful cubby spaces and a larger interior overall will help keep your car organized and clutter-free. You can make your Rogue even more comfortable by opting for the available ambient lighting inside.
Ensuring your safety is one of Nissan's top priorities, which is why the Nissan Safety Shield 360 now comes standard on the 2021 Nissan Rogue. This cutting-edge collection of technologies includes automatic emergency braking and lane-departure warning among other features.
Exterior Review of the 2021 Rogue
A complete refresh of the Rogue's exterior was welcomed for the 2021 model year. The new Rogue is modern and unabashedly handsome with a sporty, boxy profile and a squared-off greenhouse along the rear. The 2021 Rogue's nameplate is presented in a modern, all-caps font with spaced kerning that is both timeless and trendy. A large variety of gorgeous exterior colors help complement this new era of design for the Nissan Rogue.
Power and Performance in the 2021 Nissan Rogue
Another update for this year included giving new life to the Nissan Rogue's powertrain. Formerly, the Rogue offered a 2.5-liter engine – while the output size is still the same, the Rogue's engine now generates 181 horsepower. This hearty engine pairs seamlessly with a continuously variable transmission, and you can opt for either front- or all-wheel drive. The Rogue's new powertrain demonstrates how this compact SUV is perfect for trips to the grocery store and cross-country road trips alike.
Key Technology Features
A large part of the 2021 redesign focused on adding more technology to the Nissan Rogue than ever before. This can be found in the large touchscreen and smartphone connectivity, as well as other features such as:
Apple CarPlay®/Android Auto
Head-Up Display
Digital Instrument Cluster
9-inch Touchscreen
Premium Audio System
Key Safety Features
As we mentioned, the Nissan Safety Shield 360 now comes standard. In addition to automatic emergency braking and lane-departure warning, this bundle also offers:
Pedestrian Detection and Braking
Blind-Spot Monitoring
Rear Automatic Braking
Rear Cross-Traffic Alert
High Beam Assist
Learn More About the 2021 Rogue at Walt Massey Nissan
The 2021 redesign has left the Nissan Rogue better than ever, and you can find one of your own right here at Walt Massey Nissan. We encourage you to browse our current Rogue inventory and contact us about your favorite model today. We'll be able to tell you all about your selected Rogue, get you behind the wheel for a test drive, and set you up with some good old-fashioned savings to make the Nissan Rogue an even better value.